1 nuit pour 2 personnes a Euro 110
1 nuit pour 2 personnes li>
Chambre double ou twin li>
Petit déjeuner li>
D'octobre à juin: entrée SPA
De juillet à septembre: hydrobain de sel vec sel de la mer Morte
Ul>
Prix: 110 Euro h3> Coupon valable pour 1 nuit et 2 personnes sauf samedi et jours fériés. H4> < h4> Réserve sous réserve de disponibilité au 0185 770285 ou par courrier à info@stellamaris.cc h4> La réservation peut être modifiée jusqu'à 7 jours avant la date d'arrivée prévue, sous réserve de disponibilité. Une fois confirmé, la réservation n'est pas remboursable. H4>
---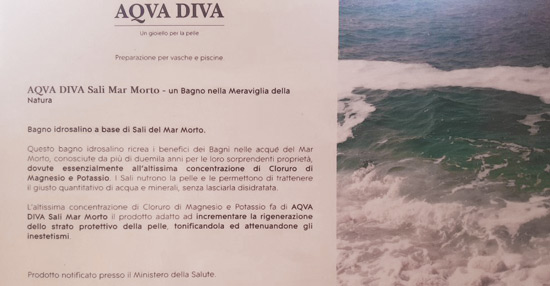 HOW IT WORKS
Payment is anticipated and can be made via Paypal or Credit Card.
Click on the button below to make the payment.
Do not forget to provide an email and a phone number.
Within 24 hours of payment you will be sent to the email indicated on the payment form, the coupon you will have to submit upon arrival at the property.
Once you have received the coupon, you can book (by availability) at 0185 - 770285 or by email at
info@stellamaris.cc
For any problem or request information we are at your disposal at 0185 - 770285